ATAK A/S – online marketing agency
Agency specializing in online marketing and digital identity
William Atak is CEO at the digital marketing agency ATAK A/S. The agency was founded by him in 1997 and has specialized in online marketing and digital identity since 2003.
ATAK A/S is one of the foremost marketing agencies within its field. The agency's head-quarters are located in Copenhagen (Østerbro) and local offices can be found in Stockholm and Oslo.
The clients at ATAK A/S range from small companies with limited budgets to some of the most notable brands in Denmark. The agency offers its services to companies of all shapes and sizes.
For more than a decade ATAK A/S has specialized in online reputation management and online crisis management. As a result, the agency is widely associated with these fields in Denmark and other Nordic countries. However, the agency's services are not limited to online reputation management and online crisis management. ATAK A/S offers clients expert assistance within SEO, PPC (Google Ads, Facebook Ads and Bing Ads), web design and web development, community management (Facebook, LinkedIn, Instagram, Snapchat) as well as general advice on how to manage digital communication successfully.
ATAK's core values
One of ATAK's core values is responsibility – responsibility for the success of our clients, responsibility for solving our individual tasks and responsibility towards our employees and co-workers. As an online marketing agency ATAK cares highly about providing clients with high quality work at reasonable prices. We create value for large and small clients across a wide range of industries.
At all levels at ATAK we strive to live up to our mutual expectations of each other. We put stock in creating and maintaining a positive and comfortable workspace. In our opinion, a positive internal work environment is part of the key to delivering excellent customer service.
ATAK's mission
ATAK's mission is to establish and maintain strong customer relationships, familiarize ourselves with our clients' situations and problems, solve them and thereby create great value for our clients. Part of our mission is furthermore to sustain the high level of credibility that is associated with our brand – among other things by continuously developing and strengthening the skills of our employees so that they maintain their position as some of the leading marketing experts in Denmark.
ATAK's vision
ATAK's vision is to gain recognition as one of the world's leading agencies within the fields of online reputation management and crisis management/media firestorms. In order to carry out this vision we commit ourselves to spending the resources required to maintain our position as experts in these fields as well as continually investing in new software related to them.
Moreover, ATAK's vision is to make companies gain a greater understanding of the importance of proactive online reputation management and pre-emptive action in relation to crisis management/media firestorms.
ATAK's employees
ATAK's employees are typically specialists with a background in marketing or communications. When a new employee joins the team at ATAK A/S he or she does not always have years of professional experience. However, at ATAK A/S we put great stock in hiring people with the right qualifications. We let our hearts as well as our minds guide us in the hiring process.
SAFE ON NET A/S – SAFEonNET®
SAFE ON NET A/S is part of ATAK A/S. In February 2015 ATAK A/S – after spending several years developing it – launched the product SAFEonNET®.
SAFEonNET® offers clients service agreements for crisis management consultancy services and related insurances from insurance companies.
Get more information about SAFEonNET® here.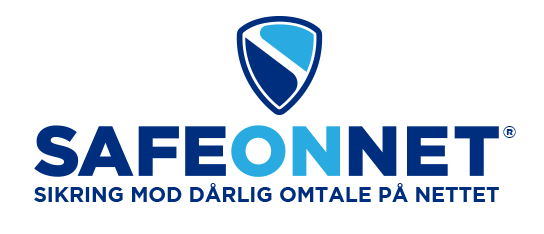 Contact William Atak
Please fill out the form to get in contact with William Atak. Discretion guaranteed.